I've never been one for sweets. Mom would give us candy for the holidays growing up and I would keep it foreverrrr! My sister used to be in AWW. She still is because our pantry is full of candy we "snack" on from time to time, but it lasts a long time.
I do enjoy baking however. Love it. It just smells yummy and I'll be the first to lick the bowl. :) The Honey doesn't lick the bowl. He never has. I know, go ahead, pick your jaw off the floor. None of his siblings do either. :) That's fine. . . just more for me!
I wanted to bake a few weeks ago, so I found this recipe on one of my FAV cooking blogs,
Cookie and Cups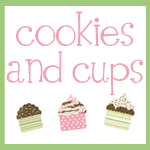 Golden Oreo Cheesecake Bars
To be honest, The Honey & I LOOOOOOOOOOOVE Double Stuffed Golden oreos, so of course we had to give this one a try. Well The Honey did. :) Having a newborn makes it difficult to WANT to bake a treat, let alone have the time to. HA. He did a great job. They were YUMMY! They are VERY sweet and if you're not a big chocolate eater. . . This treat is for you!
Go on! You know you wanna!
I hope you all had a great holiday weekend. Our 4th was fun filled with Amanda & the Kiddos, Tnony & Doo. I did end up making the Patriotic Crunch. OMG LU LU. . . It's so good! I can't stop eating it!!!! I'm trying to think of some other fun things to try to put in it besides oreos and pretzels. The salty with the sweet is the BEST part. Mmmm. . . ok I'm gonna have to go grab some now.
Rowyn all 4th of July'd out. :) Her dress has a pink elephant holding a sparkler on it. SO CUTE!
Lots of Love,
The Boffs